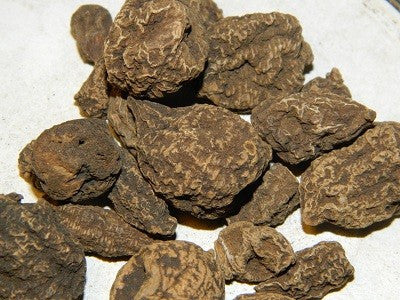 High John & Little John Root 101
High John Root
One of the most well known or well heard of plants in spiritual & magical workings. 
Little John Root
Known as "Little John" or Galangal Root, it is commonly used together with High John. 
High John & Little John are well known in spiritual circles for their magical abilities. Today's blog will introduce you to these amazingly powerful roots.
High John Root, pictured above 1st, is a powerful amulet for victory, success & overcoming all obstacles in front of you. It is used for mastery over a situation so that the outcome will be to your desire or best interest. 
High John is excellent for any situation where there is a 3rd party involved that may have some kind of influence over the outcome. High John works wonderfully for all types of business meetings & negotiations where you are trying to convince a client to hire you, for new business ventures or continued success in a business.   
Little John Root or Galangal Root, has been known traditionally a court case root. It is chewed then the juices spit onto the floor in the court room to influence the judge to rule in your favor. Nowadays that may be a little harder to do so people will carry the root in a mojo bag or their pocket when in court. If using the root as a chew, boil in sugar water for at least an hour or two to make the root softer & easier to chew. 
Both Roots bring good luck, especially when it comes to gambling, strength & protection from evil. 
High John & Little John can be used as follows:
High John when carried with Little John in a Court Case Mojo Bag, helps to keep you in control of the situation so that anyone who is ruling, or has influence over your situation, rules in your favor. Use Purple, Blue or Brown colored bags or fabric.  
Boil both roots & make into a spiritual bath or wash, add Tobacco Cologne, Open Road Powder for additional power, especially if using for a criminal court case.
Grate up both roots into a powder. Then take that powder & sprinkle it into a candle or into your shoes. *** Grate/break up some of each root into a bottle of Van Van Oil, let sit for at least 2 weeks, making sure to shake it up from time to time. This is an absolutely excellent spiritual oil that will bring many blessings. 
For Court Cases (where a judge or legal referee is involved) get a copy of your court papers.  Place both roots on top of your papers. Then place everything in front of a Blue Court Case Candle. Add oils to the candle such as Court Case Oil, Unlock, Law Stay Away or Cut & Clear. Burn this at least 5-7 days before your court case for victory & success in your favor. Carry the roots with you to court in your pocket or a mojo bag. 
For anything business related, write down on paper what you desire. Put this paper under a Purple candle or High John Candle. Put the Roots next to the candle.  Add oils such as Success, Prosperity, Dragon's Blood or Open Road. Pray for victory, dominance & prosperity in all your business dealings. Carry these roots with you on all business dealings.
For Money & Gambling luck, anoint a piece of each root with a money drawing oil of your choice, carry these with you so money follows you everywhere you go. For mojo bags, use Green, Gold or Silver colored bags or fabric.
 As always, Love, Peace & Light!